Focus
Using games to attain specified learning outcomes
Principal Metaphors
Knowledge is … scope of possible action and interpretation
Knowing is … retention and application
Learner is … player (individual)
Learning is … playing, attaining
Teaching is … game master
Originated
2010s
Synopsis
Game-Based Learning is focused on using games to attain pre-selected learning outcomes.
Commentary
Proponents of Game-Based Learning embrace all types of games, but the timing of the movement suggests a particular interest in video games. (Compare Gamification, Constructionist Gaming, and Games and Learning.)
Authors and/or Prominent Influences
Unclear
Status as a Theory of Learning
Game-Based Learning is not a theory of learning.
Status as a Theory of Teaching
Game-Based Learning seems to be most commonly articulated as a means to achieve pre-specified learning outcomes, and so it appropriately categorized as a theory of teaching.
Status as a Scientific Theory
Game-Based Learning currently satisfies none of our criteria to be classified as scientific.
Map Location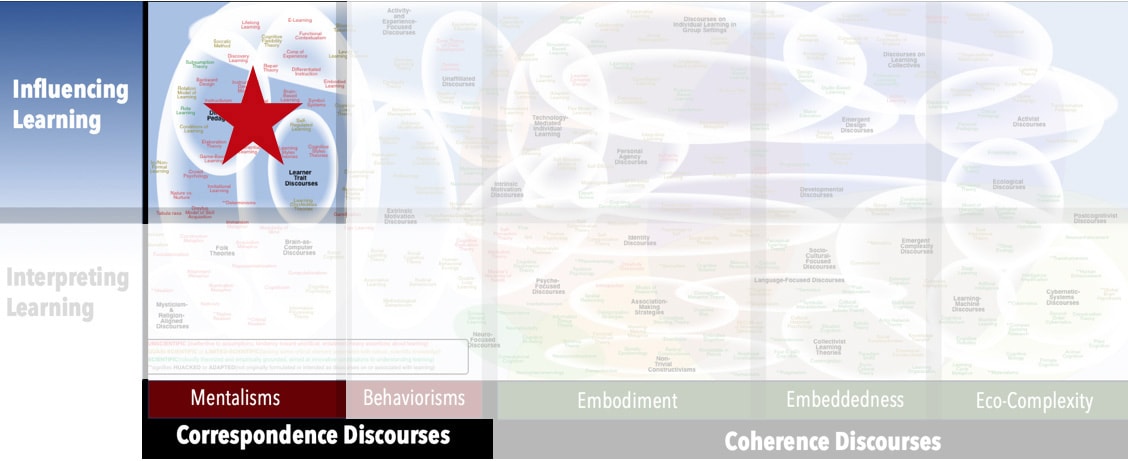 Please cite this article as:
Davis, B., & Francis, K. (2020). "Game-Based Learning" in Discourses on Learning in Education. https://learningdiscourses.com.
⇦ Back to Map
⇦ Back to List