Focus
Human development
Principal Metaphors
Knowledge is …
Knowing is … being
Learner is … an individual in interpersonal relationships
Learning is … developing, progressing
Teaching is … reorienting perceptions
Originated
1920s
Synopsis
Cultural-Historical Psychology brought together psychologists, educationalists, medical specialists, physiologists, and neuroscientists around the shared goal of forming an integrative science for a new theory of consciousness. Cultural-Historical Psychology aimed to account for the inseparability of mind, brain, behavior, and culture, founded on the premise that a one's development (voluntary attention, logical memory, formation of concepts) progresses inward from one's relationships with others.
Commentary
The "Circle" group, responsible for Cultural-Historical Psychology, was formed in 1924 and disbanded in 1941 with Germany's invasion of Russia. Cultural-Historical Psychology thus sits more as an historical artefact than a vibrant site of inquiry. Even so, its grounding holist attitude and its progressive insights are still received as cutting edge across much of educational research and practice.
Authors and/or Prominent Influences
Lev Vygotsky Alexander Luria
Status as a Theory of Learning
Cultural-Historical Psychology is not quite a theory of learning, but developments from this movement were influential in the formulation of Socio-Cultural Theory.
Status as a Theory of Teaching
Cultural-Historical Psychology is not a theory of teaching.
Status as a Scientific Theory
Cultural-Historical Psychology is more of a movement than a scientific theory, although the concept of a unifying theory of consciousness was studied by an interdisciplinary team.
Map Location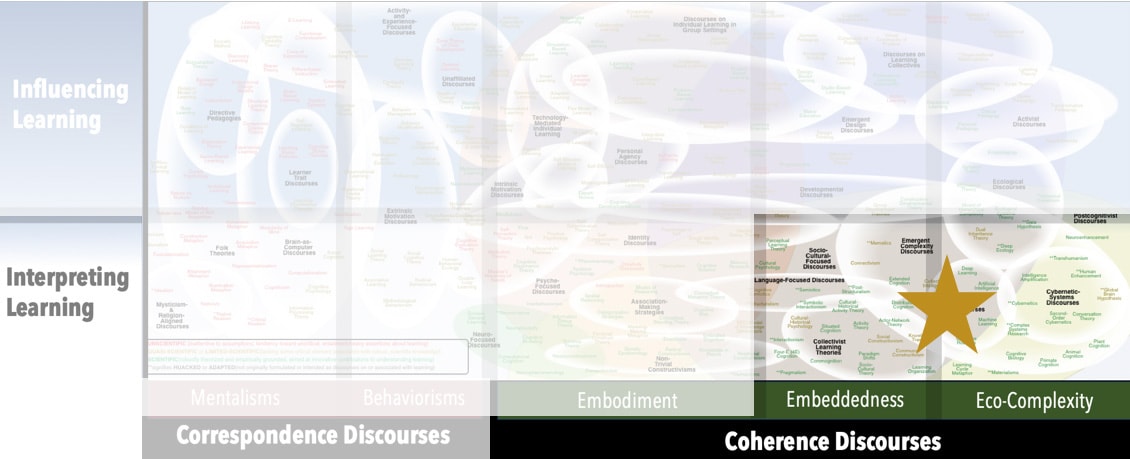 Please cite this article as:
Davis, B., & Francis, K. (2021). "Cultural-Historical Psychology" in Discourses on Learning in Education. https://learningdiscourses.com.
⇦ Back to Map
⇦ Back to List