Focus
Exploring and exploiting structures that support collective generation of new possibilities
Principal Metaphors
Knowledge is … situation-relevant actions and interpretations
Knowing is … effective contributions to joint activities
Learner is … a collective entity (defined by a purpose or a task)
Learning is … elaborating current possibilities
Teaching is … coaching, supporting
Originated
1990s
Synopsis
Discourses on Learning Collectives are concerned with matters of designing tasks, designating roles, and structuring situations in ways that support the maintenance and elaboration of teams or organizations.
Commentary
With the rise in prominence of Collectivist Learning Theories since the 1970s, advice to educators has split into two principal streams: Discourses on Individual Learning in Group Settings and Discourses on Learning Collectives. The former cluster is encountered much more frequently in education literatures, but the latter is more prominent in the world of business. That difference is perhaps unsurprising, given education's legacy of focusing on individuals, which contrasts sharply business's emphasis on continuous innovation.
Map Location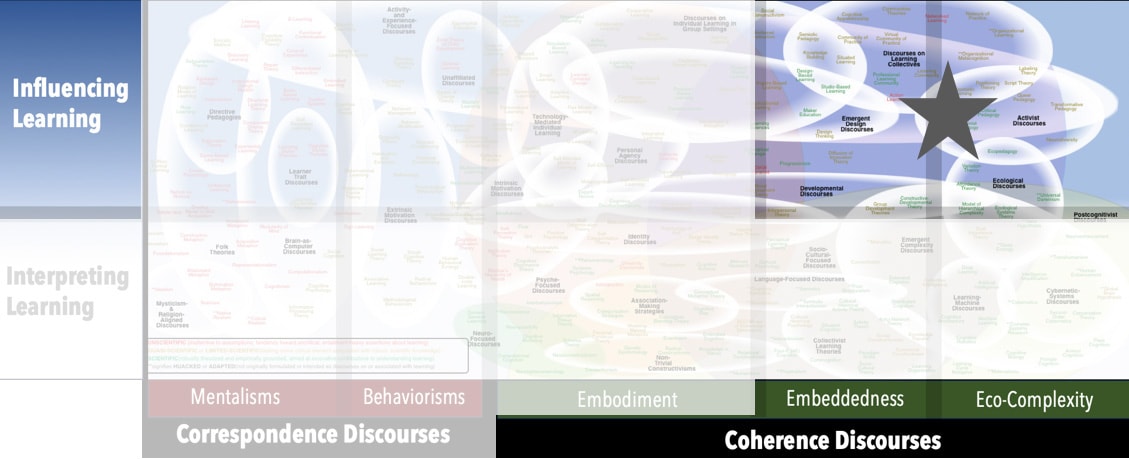 Please cite this article as:
Davis, B., & Francis, K. (2019). "Discourses on Learning Collectives" in Discourses on Learning in Education. https://learningdiscourses.com.
⇦ Back to Map
⇦ Back to List