Focus
Learning through making video games
Principal Metaphors
Knowledge is … ever-shifting scope of possibility
Knowing is … making
Learner is … an improviser (individual-in-group)
Learning is … developing understanding through making
Teaching is … supervising, facilitating, guiding
Originated
2010s
Synopsis
Constructionist Gaming 
blends the core themes of Constructionism, Maker Education, and Games and Learning
to focus on student learning through making their own games. It is oriented by the conviction that making games contributes to the development of technical skills and supports the development of social skills. (Compare Games and Learning and Gamification.)
Commentary
Constructionist Gaming is a mash-up. See Constructionism, Maker Education, and Games and Learning.
Authors and/or Prominent Influences
Yasmin B. Kafai; Quinn Burke
Status as a Theory of Learning
Constructionist Gaming is a not theory of learning, although it is attentive to its orienting metaphors.
Status as a Theory of Teaching
Constructionist Gaming is a theory of teaching. It offers advice and describes conditions to support learning.
Status as a Scientific Theory
Constructionist Gaming is an emergent discourse that does has not yet met our criteria to be classified as scientific.
Map Location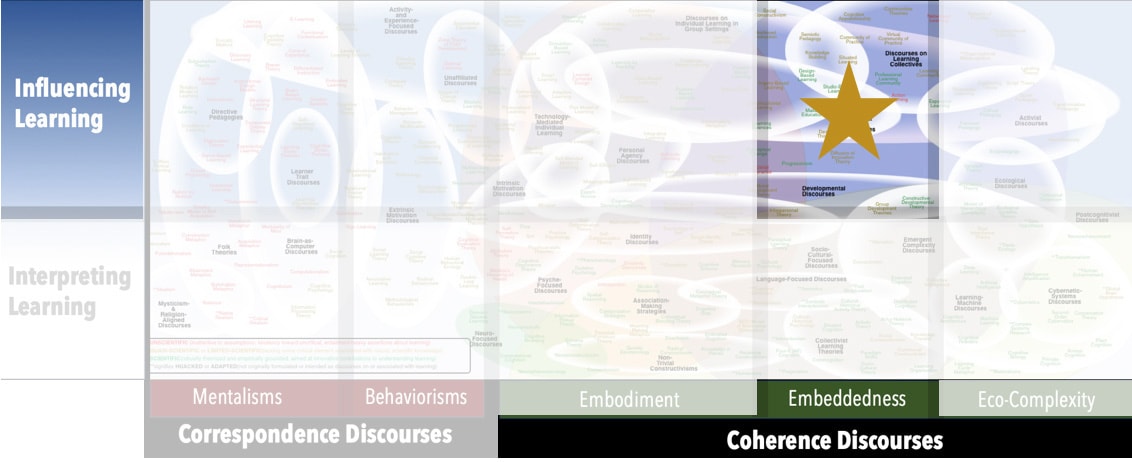 Please cite this article as:
Davis, B., & Francis, K. (2021). "Constructionist Gaming" in Discourses on Learning in Education. https://learningdiscourses.com.
⇦ Back to Map
⇦ Back to List